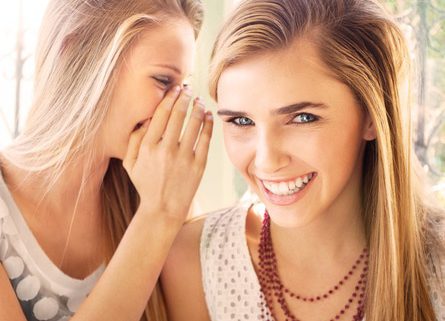 Would you work in a recycling plant sorting people's recycling by hand? I did… and yes… I survived! It was definitely one of those character building jobs that made me step far outside my comfort zone and one that I am still glad that I did.
At the time of my move from Sydney to the Gold Coast I was an Office Manager and had just completed my studies in HR. I had just purchased a new place on the Gold Coast, had a new mortgage and bills to pay. I thought (silly me) that I had a new job lined up to fall straight into, however when I arrived, it just wasn't the case. That means, I had to start looking for work quickly. Through a good number of applications, my ideal role was not coming off and I needed a strategy to get work quickly. This I found, is where we normally draw the line with our pride – what do you choose – lose my house or take a hit to the ego, get a less than perfect role, and keep my house… the choice was very easy.
Answering an ad in the paper for labour hire staff, I turned up at a local recruitment agency and to my surprise, looked a little bit out of place. Me, being from Sydney, turned up in a full suit and tie, not like the other 8 guys who were in a combination of high-vis, king gees and work boots. Basically, because I turned up (and they needed people) I had a job that I could go to. My options were the chicken plant or the recycling plant. Easy decision – the recycling plant. Now, if anyone has actually done this job, it's hot, dusty and physically demanding – not really suited to an office boy like myself. I definitely take my hat off to the guys that do this work – it's really hard! In hindsight, I think that the chicken plant was the ideal choice for me but I stuck it out for 6 weeks until I scored the job that I was seeking. Added to this, it was my first Gold Coast summer, it was very hot, I was working day and night shifts, wore a hat, face mask, jeans, long sleeved shirt , glasses, and a lot of dust and debris, which mostly ended up in my car. It was like a dust cloud each time I sat down to drive home. Added to this, I learned that people don't know what is allowed in a recycling bin. I wish to forget how many dirty nappies, dead animals and waste that I touched but I knew that I was burning my clothes when I was done!
Whilst this is my story, it's actually your story that really counts. If you have been made redundant, the business you were working in closes, or you are just let go, are you the type of person that will take a stance and draw the line at jobs that you are too proud to do or are you a person that would suck it up and take it head on to keep the money flowing in? Believe me, these 'character building' jobs motivate you even more to get the job you really want and also to be a bit more creative in ways to beat your competition to get the job you want. Ordinarily, most labour hire, contract and temp jobs are equally suitable and can bridge the gap between your next role.
Basically, on a resume and at an interview it is far easier to explain a few months of undertaking labour hire work due to your redundancy or whilst you are looking for your preferred role than it is to explain a large gap in your employment history. One gives the impression (and it is just an impression) that you value work and actually need it, whereas, the other may give the impression that you have done nothing since leaving the last role. We all know that in most cases this is not always the truth however, again, it could be an impression formed by the employer.
It was 12 years ago since I worked in that recycling plant and can now have a laugh at the characters that were there and the situation I was in. I will never forget it. If you are in a rut looking for work and your bank account is getting lower, ground yourself a bit and see what else is out there for the meantime. As they say, the race is only against yourself, not anyone else. Who really cares what they think?
We would love to hear about your 'fill in' or 'character building' jobs. How did they push you to get the job you really wanted?
https://www.goldcoastrecruitment.com.au/wp-content/uploads/2016/04/girls.jpg
350
445
New Point Recruitment
https://www.goldcoastrecruitment.com.au/wp-content/uploads/2016/05/new-point-recruitment-1.png
New Point Recruitment
2013-08-23 14:40:15
2016-05-23 03:55:27
Have you ever had a 'Character Building' job?